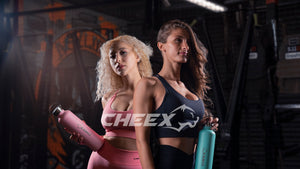 Welcome to Cheexwear®
Thank you for stopping by our store and we hope you enjoy your shopping experience today.
We are excited to be an inclusive brand for Men and Women and we will continue to try to improve on this. We are working on expanding our size range to include more people.
The Cheex® brand is all about freedom to express. To have confidence in your body and to love yourself. To grow and to encourage others to grow. To embrace who you are and be proud of it. Be strong, be soft, be powerful, be kind and always be you.
Our designs are created with performance, durability and comfort in mind and we use the latest technologies to offer something unique in each of our products.
We will continue to add new products, colours and styles weekly.